MAGNUS CARLSEN
Quick info of MAGNUS CARLSEN……
Nick Name              : N/A
Name                       : Magnus Carlsen
Full Name               : Sven Magnus Øen Carlsen, Magnus Øen Carlsen
Birthday                  : 30th Nov, 1990
Nationality             : Norwegian
Famous Identity    : Chess Players
Age                           : 29 Years(becomming 30 after 3 months)
Sun Sign                  : Sagittarius
Born place              : Tønsberg
Famous                   : World Chess Champion
Height                     : 5'3″ (160 cm)
Girl Friend             : Elisabet Lorentzen Djønne.
Wife                         :N/A
Website                   : https://www.magnuscarlsen.com/
Magnus CarlsenFamily:
Father                     : Henrik Albert Carlsen
Mother                   : Sigrun Øen
Siblings                  : Ellen Øen Carlsen, Ingrid Carlsen, Signe Carlsen
(three real elder sisters)
Personality Type  : ISTP
(ISTP stands for Introvert, Sensing, Thinking, Perception and represents individual's preferences in four                                                           dimensions characterizing a personality type.)
MAGNUS CARLSEN BIOGRAPHY
Magnus Carlsen, Full name Sven Magnus Øen Carlsen, (born 30th Nov. 1990) is a Norwegian chess Great grandmaster who is the not only current World Chess Champion but also World Rapid Chess Champion and World Blitz Chess Champion.
Magnus Carlson topped the FIDE world rankings for the first time in 2010, and spent time as the highest-rated player in the world, surpassing only Gary Kasparov. His peak classical rating at 2882 is the highest in the history of chess.
A chess player, Carlson finished first in the 2002 World under 12 Chess Championship. After the age of 13, he finished first in the C- Group of the Corus Chess tournament and a few months later won the title of Grandmaster, This is no easy task for an ordinary chess player.
At the age of 15, Magnus Carlsen won a powerful tournament named Norwegian Chess Championship, and at the age of 17, he jointly placed first in the top group of the chorus. Great Magnus Carlsen crossed the 2800 rating at the age of 18 and reached number one position in the FIDE world rankings at the age of 19, Became the youngest person ever to achieve those feats in the real chess world.
In 2013, Carlson became world chess champion after defeating an Indian grandmaster Viswanathan Anand. In the following year, Magnus Carlsen retained his world champion title against Vishwanathan Anand, and he won both of the 2014 World Rapid Championship and the World Blitz Championship titles, thus he becomes the first player to hold all three titles together in the history of chess;
An achievement he repeated in 2019. He defended his classical world champion title against Sergei Karjakin in the year 2016 and Fabiano Caruana in the year 2018.
Known for his attacking style of playing chess as a teenager, Magnus Carlson has since developed him into a universal chess player. He uses a lot of variety of openings to prepare himself for opponents and to minimize computer analysis effects. He has stated that it is a favorite part of the game because it "comes down to pure chess".
His position has been mastered and endgame proves have compared former world champions Bobby Fisher, Anatoly Karpov, Vasily Smyslov, and Jose Raul Capablanca.
MAGNUS CARLSEN CHILDHOOD
Carlson was born on November 30, 1990, in Tonsburg, Norway, to Mrs. Sigrun, Øen, she was a chemical engineer, and her husband Mr. Heinrich Albert Carlson, an IT consultant.
The Carlsen family spent a year 
in Espoo of Finland, and then Brussels of Belgium, before returning to Norway in the year of 1998, where they lived in Lormedlane of Bærum. Later they moved to Haslam. Magnus Carlson showed an aptitude for intellectual challenges at a very young age: at the age of two years, he could solve a difficult 50-piece jigsaw puzzle; At the age of four.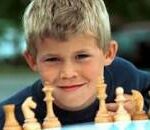 Magnus Carlsen enjoyed combining lego sets with instruction for children ages 10–14. Father of MAGNUS, a keen amateur chess player, taught him to play chess for developing mind at the age of 5, although he initially showed much little interest in the game of chess.
He has three sisters, and in 2010 he said that one of the things that first inspired him to take chess seriously was his desire to defeat his older sister in the chess game.
The first book on chess, Carlson read was a booklet titled Find the Plan by Bent Larsen, and his first book on opening was Eduard Gufeld's titled The Complete Dragon. Carlson developed his early chess skills by playing chess by himself for hours on end – moving pieces around, exploring combinations, and replaying the games and positions his father had shown him.
Simen Agdestein emphasized Carlsen's extraordinary memory, stating that Carlsen was able to remember the regions, numbers of population, shape and colors of flags and capitals of all the countries of the world by the age of year five. Later, Carlson recalled the areas, population numbers, coat-of-arms, and administrative centers of "virtually all" Norwegian municipalities.
Magnus Carlson had competed in his first tournament – the youngest at the 1999 Norwegian Chess Championship – at the age of 8 years and 7 months and scored 6½ out of 11.
Carlson was coached at the famous Norwegian College of Elite Sport by the top player of the country, Grandmaster Simen Agdestein, citing Norwegian football manager Egil "Drillo" Olsen as an important inspiration for his coaching strategy.
In the year 2000, Mr. Agdestein introduced Carlsen as Torbjørn Ringdal Hansen, a former Norwegian junior champion and later International Master (IM) and Grandmaster (GM), as Ringdal introduced a one-year siviltjeneste in college (an optional civil service program ) be provided.
During this year, Carlsen's rating increased from 904 in June 2000 to 1907. Carlson was successful in the Norwegian junior teams championship in September 2000, where Carlson scored 3½ / 5 against the country's top junior players and made a performance. Rating (PR) about 2000. In addition to chess, which he studied for about three to four hours a day.
Carlson's favorite past included playing outdoor game football and reading Donald Duck comics so much. He also practiced skiing until the age of ten.
From autumn 2000 to the end of year 2002, Magnus Carlson played nearly 300 rated tournament games, as well as several blitz tournaments also, and competed in other smaller competitions. In Oct. year 2002, he finished sixth at the European Under-12 Championships in Peñis.cola In the following month, he tied for first place at the World U-12 Championships in Heraklio, placing second IanNepomniachtch on a tiebreak round.
Subsequently, he obtained three IM norms in relatively quick succession; Their first was the Gaussold Troll Masters (score 7/10, 2453 PR) in January 2003, the second was the Salongernas IM-Tournament in Stockholm (6/9, 2470 PR) in June 2003, and the third and final IM norms was July 2003 in Copenhagen in the Politiken. Received in CUP (8/11, 2503 PR). He was officially awarded the title of IM on 20 August 2003.
After the finishing of primary school, Carlson took a year off to participate in an international chess tournament held in Europe during the year of 2003, and completed secondary education at a sports school. During the year away from school, he placed joint third position at the European U-14 chess Championships and ninth position at the World U-14 Championships.
MAGNUS CARLSEN CAREER
In 2004, he increased worldwide consideration after his triumph in the C Group at the Corus chess competition in Wijk aan Zee. Magnus Carlsen was only a youthful youngster and his triumph in the C bunch drove Grandmaster Lubomir Kavalek to give him the title "Mozart of chess".
 In March 2004, he vanquished previous title holder Anatoly Karpov at a Blitz chess tournament and proceeded to accomplish.
One draw in same year 2004 against Garry Kasparov, who was then the top of the line major part on the planet means Kasparov was top rated player in the chess world. Carlsen was then vanquished by Kasparov in another round and accordingly took out of the Tournament.
He completed at second spot at the Dubai Open Chess Championship in April 2004 and turned into a Grandmaster. At that point, he was the world's most youthful Grandmaster, and the third most youthful individual ever to hold GM status.This is GREAT ACHIEVEMENT of Magnus Carlsen.
He played splendidly at the 2006 Norwegian Chess Championship however lost to Berge Østenstad at the last-round. In any case, he had the option to win the title without precedent for the play-off.
He confronted a few impressive rivals in the esteemed Linares chess tournament in 2007, which many consider to be "the Wimbledon of chess". Carlsen played against top rated line players like Veselin Topalov, Viswanathan Anand, Peter Svidler, Alexander Morozevich, and Levon Aronian, and accomplished a subsequent spot.
He turned into the most youthful individual ever to win a class 18 tournament in August 2007 when he won the International Chess Festival Biel Grandmaster Tournament.
Next year in 2008 Carlsen shared first place of tournament with Levon Aronian in the Corus chess tournament and he becoming a youngest player ever to win a category 20 tournaments this was not easy for a chess player.
The following year 2009 he won the world Blitz chess championship in Moscow and he imparted in front of the first position to crush
previous title holder Vladimir Kramnik and proceeded to win the championship in the LONDON CHESS CLASSIC Tournament. In January 2010, FIDE reported that Carlsen was the top part on the planet.
In 2013, Magnus Carlsen confronted the current world chess champion Viswanathan Anand in the World Chess Championship in Chennai, India.
Carlsen won the title 6½–3½ by dominating matches five, six and nine and drawing the rest of. Along these lines he turned into the new world chess champion, the second most youthful player (after Sir Garry Kasparov) to win the world title. He again confronted Anand in a counterpart for the title of World Chess Champion in November 2014 and effectively guarded his World Champion title.